Take On Our Little Dragons Training And More In Our Kids Martial Arts Program
At Yi's Martial Arts Fitness Academy, we take pride in offering the highest quality Kids Martial Arts training in town. Beginning with the youngest students in our Lil' Dragons program, through the juniors and teens that train in our Family Martial Arts program, we are committed to offering support and professional instruction every step of the way.
We are proud to serve everyone across Alton and Wood River. Learn more about everything we have to offer. Just fill out the short form on your screen today!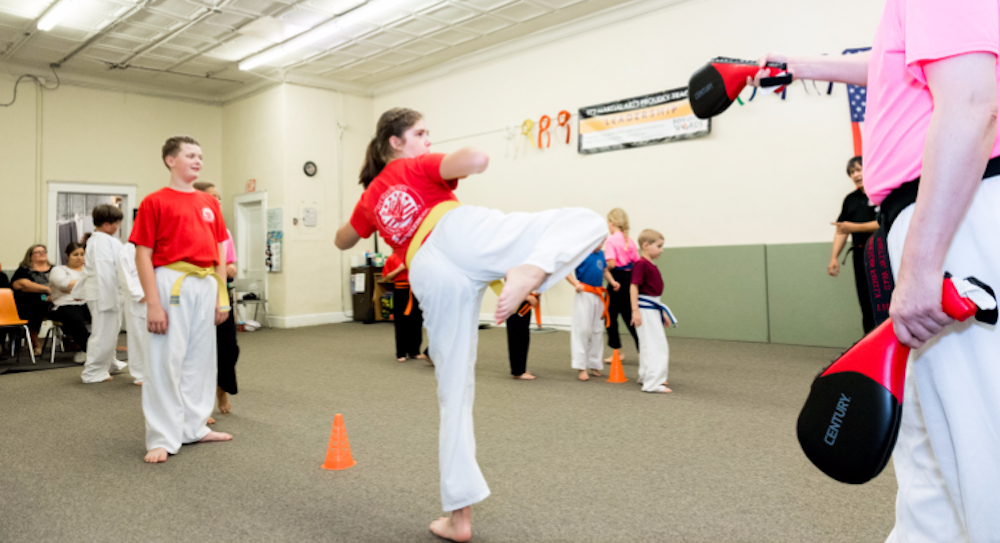 What's Included In Our Kids Martial Arts Program?
Our training offers the best intersection of physical development and character building. From day one of our Kids Martial Arts program, your child can have a blast challenging themselves and learning new moves. But throughout the process, they'll also take on important life skills like respect and discipline.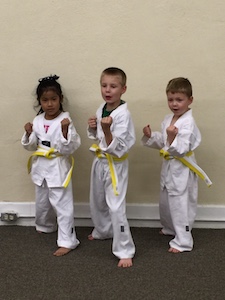 At Yi's Martial Arts Fitness Academy, we cover it all.
Families across Alton and Wood River can join us for:
Lil' Dragons (Ages 4-7): Our most fundamental instruction, the Lil' Dragons classes introduces students to the basics of movement and coordination. We teach them how to respect everyone on the mat and always give it their all. In each class, our students are encouraged to learn something new and take pride in their accomplishments.
Juniors Mixed (Ages 8 and up): Whether your child is a graduate of the Lil' Dragons program or they're trying out the martial arts for the very first time, our Juniors Mixed training is perfect. These students learn how to strike and defend with high-energy instruction that is tons of fun. This program is great for all abilities.
Family Martial Arts (Ages 8 and up): Learn the skill together! Our Family Martial Arts training is second to none because it offers you and your loved ones the chance to spend quality time together and challenge each other like other sports simply can't. Click here to learn more about our Family Martial Arts training today!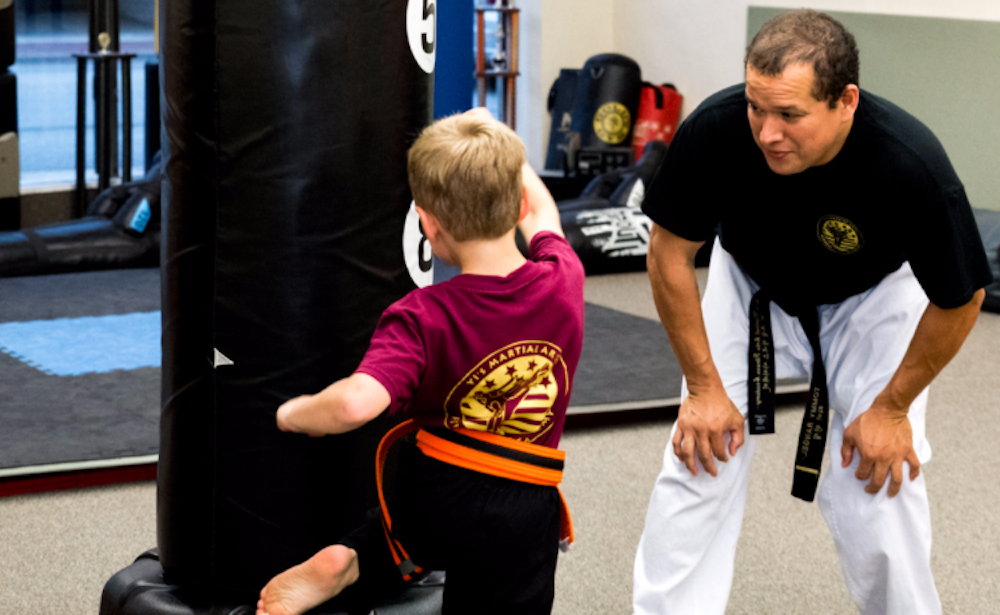 Our Kids Martial Arts Program Is Helping Kids Across Alton And Wood River In All Aspects Of Life!
We know that most students in our program won't grow up to be black belts. They'll be doctors, and lawyers, and teachers, and professionals in any number of fields.
And our goal is to help them find success in everything they do.
Our Kids Martial Arts program is designed to build a foundation for students of all abilities and backgrounds. We teach children across Alton and Wood River the value of hard work and the importance of perseverance. We challenge them with new skills and help them celebrate every accomplishment.
In no time, our students develop tools they can carry with them for years to come.
Join us at Yi's Martial Arts Fitness Academy and help your child develop:
Discipline and attention to detail
Self-confidence in everything they do
Dedication to the learning process
Leadership and teamwork strategies
Check Out The Best Kids Martial Arts Classes In Alton And Wood River Today!
Don't let your child struggle to find their footing. Give them a path to physical, mental, and emotional success with our Kids Martial Arts Classes at Yi's Martial Arts Fitness Academy. We've helped countless kids across Alton and Wood River thrive - and your child could be next!
Just fill out the short form on your screen to get started today!