Our Brazilian Jiu-Jitsu Program Includes Instruction For Kids And Adults!
Brazilian Jiu-Jitsu has swept the world as one of the most effective self-defense skills for everyday people to master. And at Yi's Martial Arts Fitness Academy, we're excited to offer this incredible system to both kids and adults!
Our Brazilian Jiu-Jitsu Classes are helping people across Alton and beyond stay in shape, learn self-defense, and challenge themselves each and every day through the instruction of BJJ, Submission Grappling, and MMA. Join us in Wood River today and see it for yourself!
Fill out the short form on your screen to get started now!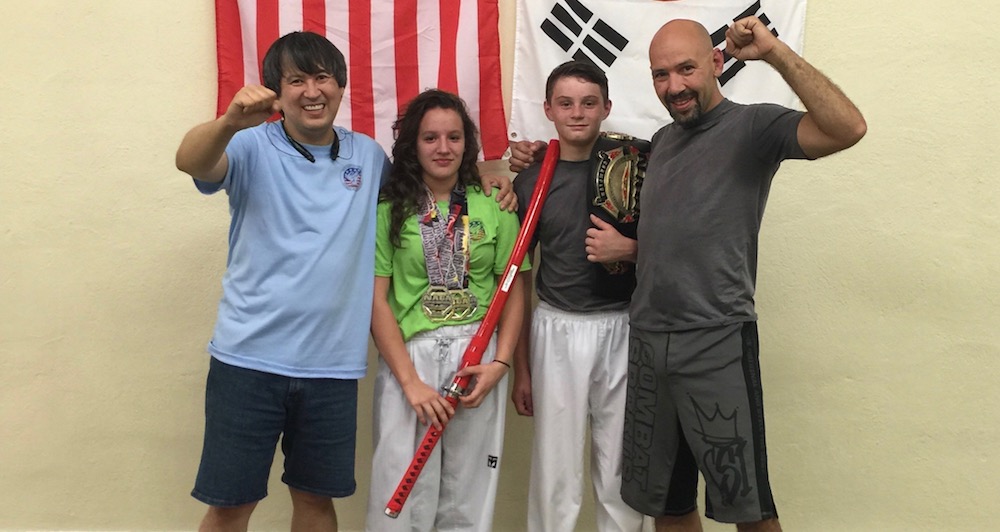 For Ages 6 and Up and ANY Experience Level, Our Brazilian Jiu-Jitsu Classes Have The Answer
Whether you're hoping to try it out for the very first time, or you're hoping to take your Brazilian Jiu-Jitsu skills to the next level, we're ready to make it happen.
This ground-based self-defense system is great for both competition training and real-world self-defense skills. We'll help you learn how to maintain leverage and control over an opponent of any size and stay out of harm's way.
Our BJJ classes at Yi's Martial Arts Fitness Academy include:
Kids Brazilian Jiu-Jitsu: There's no better way to build dynamic athleticism and develop confidence in everything you do. Our Kids BJJ classes offer crossover skills like speed, strength, and agility that can help your child thrive in any sport or hobby. PLUS, this self-defense system is great for bully prevention.
Adult and Teen Brazilian Jiu-Jitsu: Recreation fighters and high-level athletes alike can train with us and rely on professional instruction each and every day. We help you master the skills one step at a time with coaching in everything from balance, timing, efficiency, and submissions.
We're Helping People Across Alton And Wood River See Real Results In No Time!
The problem with most fitness programs is they simply can't keep you motivated week after week.
BJJ is different.
This sport challenges you to improve your skills every time you train. We help you learn new techniques and build strength - all on the path to better health and wellness. And you'll stay motivated like never before because your mind will be focused solely on coming out on top.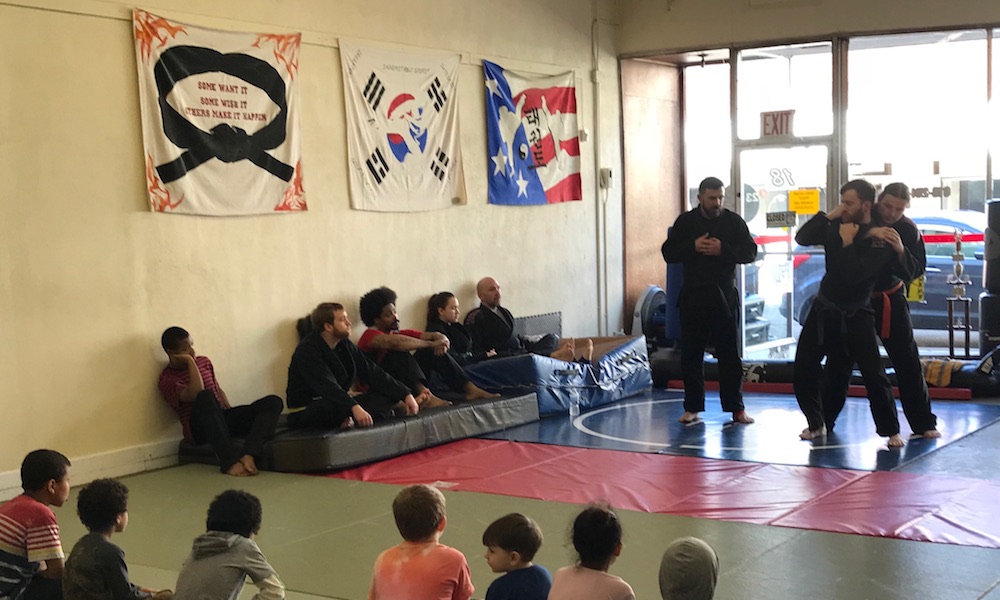 Yi's Martial Arts Fitness Academy is helping people of all abilities:
Burn fat and build lean strength
Improve your cardiovascular health
Develop incredible speed and agility
Walk away feeling like a million bucks
Join Us Today For The Best Brazilian Jiu-Jitsu Classes In Alton And Wood River!
If you're looking for an exciting way to train and challenge your body, come see us at Yi's Martial Arts Fitness Academy. Our Brazilian Jiu-Jitsu Classes are helping men, women, and children see real results and feel more accomplished than ever before.
Just fill out the short form on your screen to learn more about what we have to offer everyone in Alton, Wood River, and beyond!
Sign-up today and get 2 Weeks of Brazilian-Jiu-Jitsu classes for FREE!