Train Together And Enjoy Quality Time In Our Family Martial Arts Classes
It's safe to say that Family Martial Arts training is the core of everything we do.
Why? Because we're committed to providing family experiences that you just can't get anywhere else. Our school is dedicated to the highest-quality martial arts training possible. But we do it all in a family-friendly environment where you can feel safe and supported from day one.
Train side-by-side with your loved ones and challenge each other every step of the way. Yi's Martial Arts Fitness Academy is proud to serve families across Alton and Wood River and we can't wait for you to get started.
Just fill out the short form on your screen to learn more!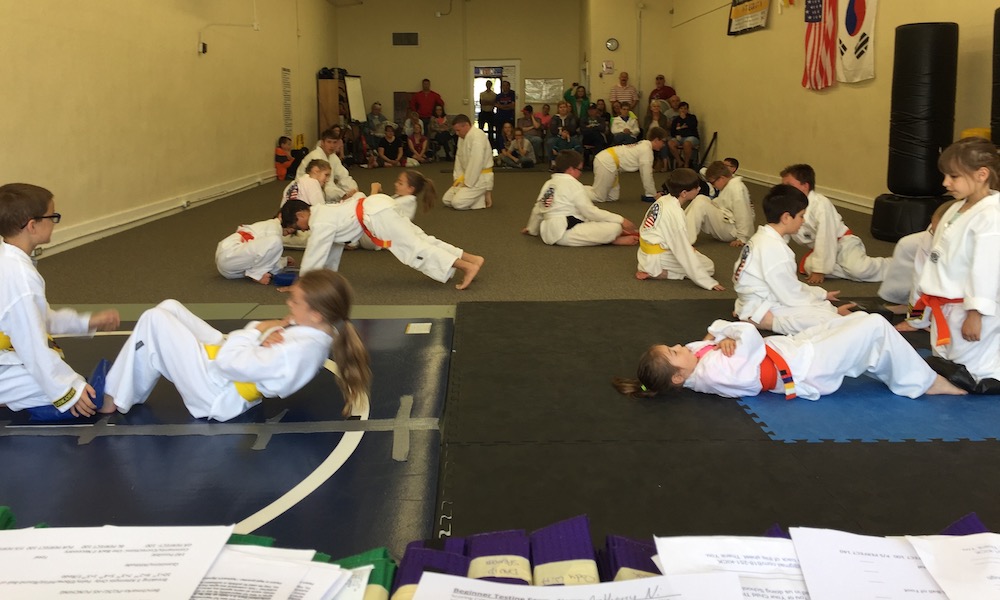 What Makes Our Family Martial Arts Training So Special?
There's simply no way to overstate the importance of positive influences in your child's life. In our Family Martial Arts program, not only are students surrounded by a great group of new friends, they're also exposed to encouraging adults who can help them learn.
At Yi's Martial Arts Fitness Academy, we offer Family Martial Arts training for students ages 8 and up. And we are proud to train all experience levels and abilities.
Families in Alton and Wood River can join us for:
Professional martial arts instruction across multiple disciplines
Effective fitness training and lifelong habits of physical activity
Positive role models and a path to character development
High-energy fun that keeps you motivated week after week
We're Helping Students In Alton And Wood River Tackle Bullying And So Much More!
Martial Arts training, at its core, is a self-defense measure that can protect you from a wide range of threats and dangers in everyday life. And for our young students, those tools can be essential to avoiding bullies and intimidation.
We work hard to build the confidence of our students and equip them with the skills to confront anything life throws their way.
With the help of experienced adults all around them, Yi's Martial Arts Fitness Academy is giving students of all backgrounds the best opportunity to thrive.
Our Family Martial Arts training is great for:
Leadership and teamwork
Respect and communication
Self-confidence and pride
Join Us Today For The Best Family Martial Arts Training In Alton And Wood River!
Train together and create memories for a lifetime with our Family Martial Arts Classes at Yi's Martial Arts Fitness Academy. We're dedicated to high-quality instruction and never-ending support - and we're offering it to families across Alton, Wood River, and beyond.
Just fill out the short form on your screen to get started today!